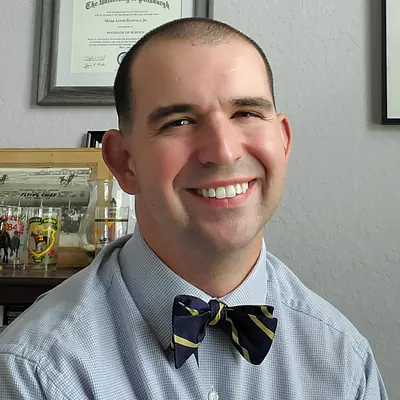 Mark L. Ruffalo
Instructor of Psychiatry
---
Contact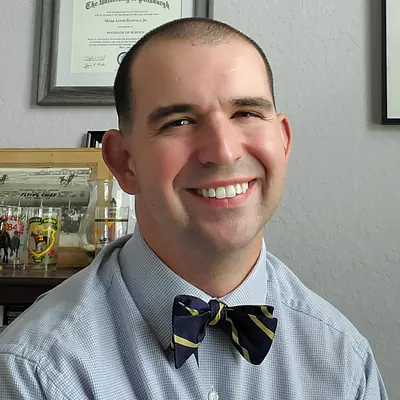 Mark L. Ruffalo
Instructor of Psychiatry
---
---
mlruffalo@gmail.com
---
(813) 694-4238 (office)
---
Department of Psychiatry
University of Central Florida; Tufts University (Adjunct)
10335 Cross Creek Boulevard
Suite 15
Tampa, FL 33647
---
---
Mark L. Ruffalo, M.S.W., D.Psa., is a psychotherapist in private practice in Tampa, Florida, and serves as Instructor of Psychiatry at the University of Central Florida College of Medicine and Adjunct Instructor of Psychiatry at Tufts University School of Medicine. He has broad clinical experience in the psychoanalytic treatment of mood disorders, personality disorders, and psychosomatic illness, and has particular interest in the psychotherapy of schizophrenia.

During his training at the University of Pittsburgh, Dr. Ruffalo had the unique opportunity to work with severely ill patients in long-term psychotherapy, an area in which he has developed internationally-recognized expertise. He has published previously in the American Journal of Psychotherapy, Psychoanalytic Social Work, Psychiatric Times, and the Primary Care Companion for CNS Disorders. He currently serves as Co-Director of the Psychotherapy Track at the UCF/HCA Healthcare Orlando Psychiatry Residency Program and is Editor-in-Chief of The Carlat Psychotherapy Report.

Dr. Ruffalo sees patients at his private office in Tampa on Tuesdays, Wednesdays, and Thursdays. He frequently works in collaboration with psychiatrists but does not prescribe medication. Appointments can be scheduled by calling (813) 694-4238.